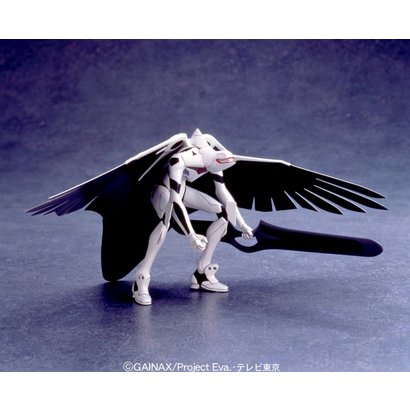 BANDAI MODEL KITS
055850 #008 EVA-05 Mass Production Model "Evangelion", Bandai HG Evangelion
BAN055850
Availability:

Out of stock
055850 #008 EVA-05 Mass Production Model "Evangelion", Bandai HG Evangelion ...
More information
Product description
Brand:

BANDAI MODEL KITS

EAN:

4902425558509

Article number:

BAN055850

Availability:

Out of stock
This is a posable, high-grade or better injection-plastic kit of a science-fiction/anime item.
This EVA does not appear in the TV series, but debuts in the Evangelion: Death and Rebirth film. This in an LM-HG grade kit, though it does not include the flexible arm parts. Comes with those massive wings that attach to the back (they measure a full 50cm across when completed!). Also includes two versions of the head (see below) as well as figures of Asuka in her yellow one-piece and Ryoji. Fully-posable with numerous accessories. Snaps together, and is molded in the final colors of the figure, but some touch-up painting will significantly improve the final appearance.