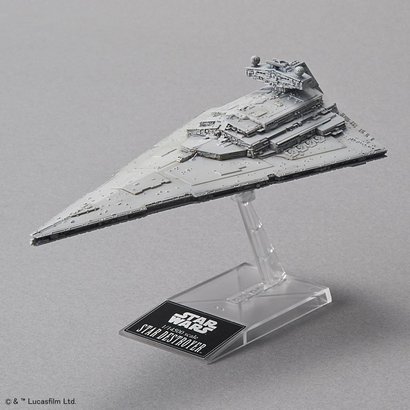 BANDAI MODEL KITS
204884 Star Destroyer "Star Wars", Bandai Star Wars 1/14500
BAN204884
Availability:

Out of stock
This is a Star Destroyer "Star Wars", Bandai Star Wars 1/14500 plastic model kit. ...
More information
Product description
Brand:

BANDAI MODEL KITS

EAN:

4549660048848

Article number:

BAN204884

Availability:

Out of stock
Release: DEC 2018
Approx Product Size: 4"
Approx Package size: 6.1 x 3.5 x 1.6 in
The iconic Star Destroyer has arrived in 1/14500 scale. While small in size the Star Destroyer has fantastic detailing and comes with it's own clear display stand.