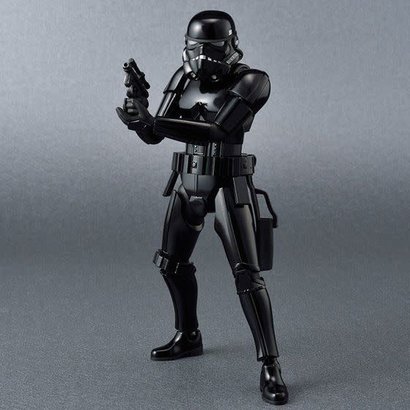 BANDAI MODEL KITS
205880 Shadow Stormtrooper "Star Wars", Bandai Star Wars Character Line 1/12
BAN205880
This is a Shadow Stormtrooper "Star Wars", Bandai Star Wars Character Line 1/12 Plastic model Kit. ...
More information
Product description
Brand:

BANDAI MODEL KITS

EAN:

4549660058809

Article number:

BAN205880

Availability:

In stock
Release: DEC 2018
Approx Product Size: 7"
Approx Package size: 11.73x7.4x3.74in
The special troopers who worked under Emperor Palpatine and terrorized Luke and the others in the Star Wars comics and novels will be available as 1/12 scale models. This item is a P-Bandai Hobby Online Shop item.