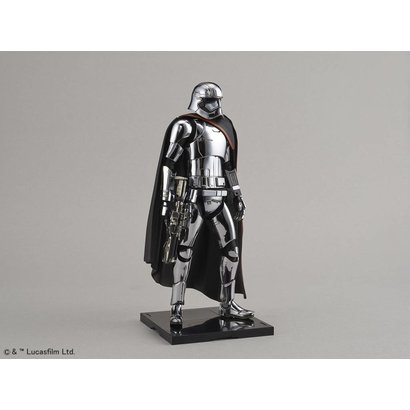 BANDAI MODEL KITS
219776 Captain Phasma "Star Wars", Bandai Star Wars Character Line 1/12
BAN219776
Availability:

Out of stock
This is a Captain Phasma "Star Wars", Bandai Star Wars Character Line 1/12 Plastic Model Kit. ...
More information
Product description
Brand:

BANDAI MODEL KITS

EAN:

4549660197768

Article number:

BAN219776

Availability:

Out of stock
Release: DEC 2018
Approx Product Size: 7"
Approx Package size: 11.73x7.09x3.74in
From Star Wars Episode 7 comes Captain Phasma! This model comes with her iconic chrome armor, blaster rifle and cloth cape. The Model comes with a display stand and alternate hands for various poses as well.