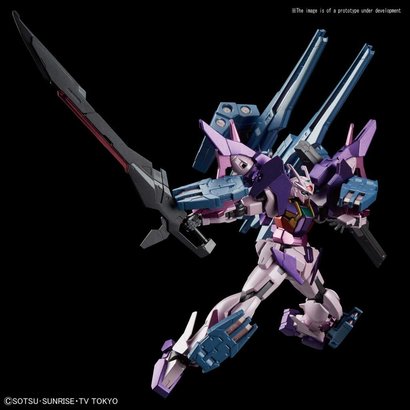 BANDAI MODEL KITS
5055359 #21 Gundam 00 Sky HWS (Trans-Am Infinity Ver.) "Build Divers", Bandai HGBD 1/144
BAS5055359
This is a 5055359 #20 Gundam 00 Sky HWS (Trans-Am Infinity Ver.) "Build Divers", Bandai HGBD 1/144 ...
More information
Product description
Brand:

BANDAI MODEL KITS

EAN:

4573102553591

Article number:

BAS5055359

Availability:

In stock
Release: Nov 2018
Approx Product Size: 6"
Approx Package size: 11.73x7.09x3.74in
Gundam 00 Sky featured with a HWS (Heavy Weapons System) in Trans-Am Infinity colors as seen in its assault on Team Avalon's Force Nest! Weapons packs are detachable and can be used on other HG kits. Includes original 00 Sky weapons like beam sabers, rifle, sword, and launcher also! Runner x 15, stickers, display base, instruction manual.