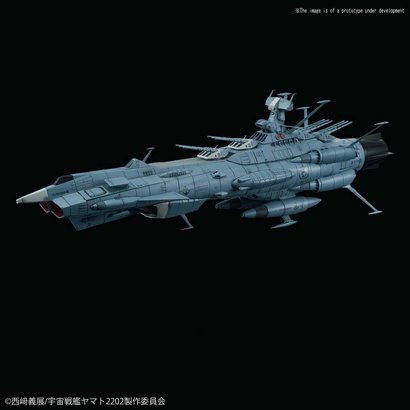 BANDAI MODEL KITS
5055588 U.N.C.F. Andromeda Class DX "Star Blazers 2202", Bandai Star Blazers 1/1000
BAS5055588
Availability:

Out of stock
This is a U.N.C.F. Andromeda Class DX "Star Blazers 2202", Bandai Star Blazers 1/1000 ...
More information
Product description
Brand:

BANDAI MODEL KITS

EAN:

4573102555885

Article number:

BAS5055588

Availability:

Out of stock
Release: Dec 2018
Approx Product Size: 12"
Approx Package size: 15.35x12.2x5.51in
From the series, "Space Battleship Yamato 2202" (Star Blazers) comes the 1/1000 Andromeda class ship product which allows you to build 2 versions of the Andromeda. Can choose between the Andromeda and its upgraded parts after being damaged or its sister carrier type ship the Antares. Includes Quadruple-mount Wave Motion Gun parts, 2 Cosmo Falcons, 4 Cosmo Tigers, and display stand. Runner x 19, stickers, water slides, instruction manual.