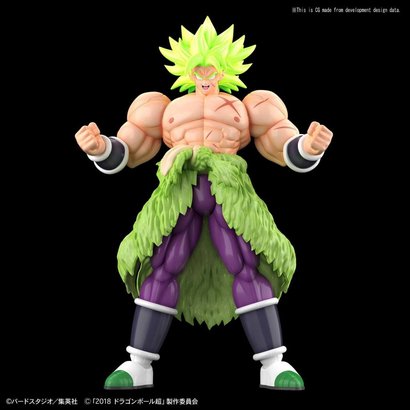 BANDAI MODEL KITS
5055712 Super Saiyan Broly Full Power "Dragon Ball Super", Bandai Figure-Rise Standard
BAS5055712
Availability:

Out of stock
This is a Super Saiyan Broly Full Power "Dragon Ball Super", Bandai Figure-Rise Standard Plastic Action figure Model Kit. ...
More information
Product description
Brand:

BANDAI MODEL KITS

EAN:

4573102557124

Article number:

BAS5055712

Availability:

Out of stock
Release: JAN 2019
Approx Product Size: 7"
Approx Package size: 11.73x7.4x5in
Broly, the Legendary Super Saiyan will be available in his new design from the Dragon Ball Super movie. He comes with scar mark stickers and optional face and hand parts.