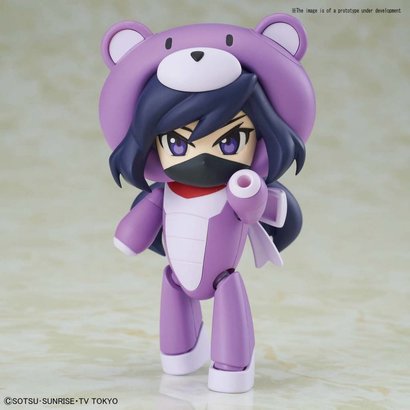 BANDAI MODEL KITS
5055714 #21 Petit'gguy Chara'gguy Ayame "Gundam Build Divers", Bandai HGPG
BAS5055714
Availability:

Out of stock
This is a #21 Petit'gguy Chara'gguy Ayame "Gundam Build Divers", Bandai HGPG Platic model Kit. ...
More information
Product description
Brand:

BANDAI MODEL KITS

EAN:

4573102557148

Article number:

BAS5055714

Availability:

Out of stock
Release: JAN 2019
Approx Product Size: 3.5"
Approx Package size: 7.4x5.87x2.56in
Ayame from "Gundam Build Divers" series will be made available as a cute Chara'Gguy! Display either her iconic ninja mask peeking through the mascot head of the Petit'Gguy or use exchange parts to recreate the look of the classic Petit'Gguy. Set includes Ayame head x 1, 2 different faces, designated display base x1, and joint part x1. Runner x5. Sticker sheet x1. Instruction manual x1.