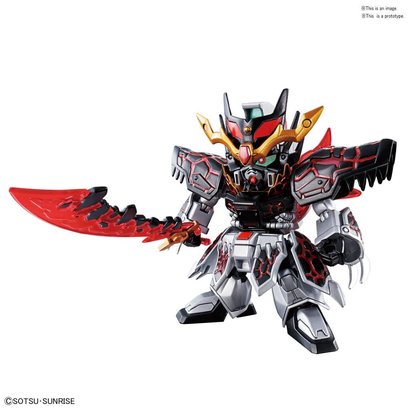 BANDAI MODEL KITS
5056770 Dong Zhuo Providence Gundam "SD Sangoku Soketsuden", Bandai SD
BAS5056770
Availability:

Out of stock
Dong Zhuo Providence Gundam "SD Sangoku Soketsuden", Bandai SD ...
More information
Product description
Brand:

BANDAI MODEL KITS

EAN:

4573102567703

Article number:

BAS5056770

Availability:

Out of stock
SKU 5056770
License 
Scale  Product size: Approx 3.5"
Material  Plastic Model Kit
Series SD Sangoku Soketsuden
UPC 4573102567703
Release Date April 2019
From the new SD Sangokuden series comes the Dong Zhuo Providence Gundam. The curent Tyranical Lord of Luoyang. The colors of the iconic large "Shounetsutou" have been recreated and can be mounted onto the backpack. Other parts have been included to recreate its dinosaur form!