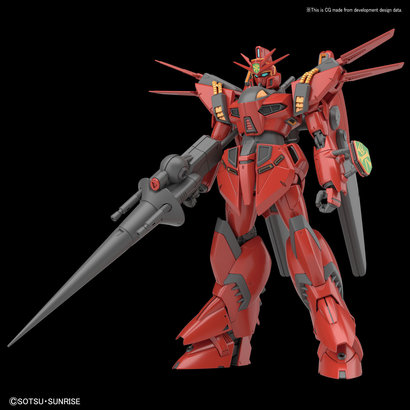 BANDAI MODEL KITS
5057616 #12 Vigna-Ghina II "Gundam F91", Bandai RE/100
BAS5057616
Availability:

Out of stock
This is a 5057616 #12 Vigna-Ghina II "Gundam F91", RE/100 By Bandai ...
More information
Product description
Brand:

BANDAI MODEL KITS

EAN:

4573102576163

Article number:

BAS5057616

Availability:

Out of stock
Code: BAN5057695
Release Date: June 2019
Series: Gundam F91
Item Size/Weight: Approx 12.2x7.9x3.9 in
Manufacturer: Bandai / Gunpla
Scale: 5" Approx Size


DESCRIPTION
This is an Action Figure of a Gunpla RE/100 / science-fiction item.
A Mobile Suit Variation (MSV) of Vigna-Ghina from "Gundam F91"! New parts have been created for the body and includes new head, trigger finger parts, wing nozzles, and weapons like shot lancer.
Runner x 15, sticker, instruction manual.