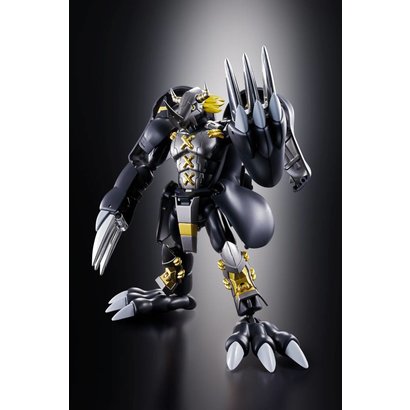 Tamashii Nations
55030 08 Black Wargreymon "Digimon", Bandai Digivolving Spirits
BAS55030
Availability:

Out of stock
This is a #08 Black Wargreymon "Digimon", Bandai Digivolving Spirits Action Figure. ...
More information
Product description
Brand:

Tamashii Nations

EAN:

4573102550309

Article number:

BAS55030

Availability:

Out of stock
Release: April 2019
Approx Product size: 6.1
Approx Package size: 6.2x7.6x3.9 in
The 8th volume of Digivolving Spirits is Wargreymon with a special black body! You won't believe the accuracy and detail lavished on this portrayal of Wargreymon, perfectly fusing its "cute" and "cool" aspects. This is the ultimate Digimon collectible! The figure incorporates both plastic and diecast parts.