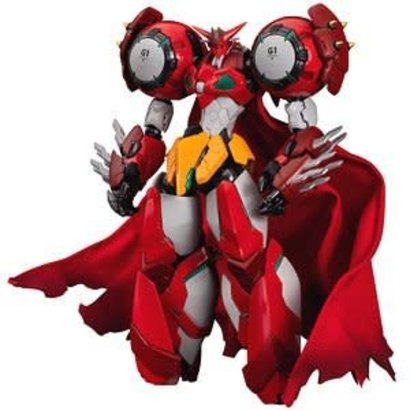 Sen-Ti-Nel
88031 Getter 1 Devolution "Getter Robo Devolution-The Last Three Minutes of the Universe", SEN-TI-NEL
SEN88031
Availability:

Out of stock
Getter 1 Devolution "Getter Robo Devolution-The Last Three Minutes of the Universe", SEN-TI-NEL ...
More information
Product description
Brand:

Sen-Ti-Nel

EAN:

4571335880316

Article number:

SEN88031

Availability:

Out of stock
Release Date : December 2018

Series : Riobot

Original : Getter Robo
Scale : -

GUNPLA
UPC code : 4571335880316
Item code : 880316
Sandy UTAH MRS Hobby Shop in-store SALES include Sale Tax on items over $250.00. and 1 point per dollar spent Customer reward program. 200 = 10$ certificate+ 
Item Details:
Height: approx 190mm.
- Devilion version getter 1 in the RIBOT series! At last it appeared !!
- Getter 1 has appeared in the RIOBOT series from the currently popular serial series [Getter Robo Devilion - Last 3 Minutes of the Universe] in Shimizu Eiichi and Tomohiro Shimoguchi's combination.
- Partially adopting clear parts, die casting, realizing a high degree of completion by marking!
- Material: ABS, PA, POM, PVC, die cast
- accessories
· Replacement head
· Replacement wrist (left and right × 2 types)
· Get \u200b\u200bhands with Tomahawk (left and right)
· Replacement chest parts × 1
· Shoulder parts for replacement (left and right)
· Cloth made cloak
· Dedicated pedestal
- Prototype Production: Mr. Moriguchi (Zelflex)
- Finisher: Yoji Hayakawa (Chief, Senior Residency)
( This is a machine translation. Please allow for possible misinterpretations in the text. )