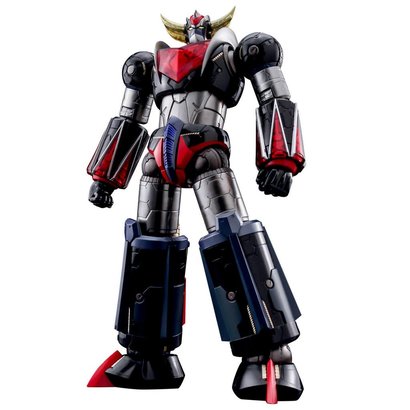 Sen-Ti-Nel
88034 Grendizer "UFO Robot Grendizer", SEN-TI-NEL Riobot
SEN88034
Availability:

Out of stock
This is a Grendizer "UFO Robot Grendizer", SEN-TI-NEL Riobot. ...
More information
Product description
Brand:

Sen-Ti-Nel

EAN:

4571335880347

Article number:

SEN88034

Availability:

Out of stock
Release: FEB 2019
Approx Product Size: 6.7"
Approx Package size: 10.6x3.9x10.6 in
Supervised by "Dynamic Planning", "Grendizer" from "UFO Robot Grendizer" appears!
By unique articulation gimmicks, various action scenes in the play can be recreated. LED is hidden inside the chest so "Anti-gravity Storm" will light up.
In addition to Screw Crusher Punch, Single Harken and Double Harken, the arm can also be equipped with an Original Drill.