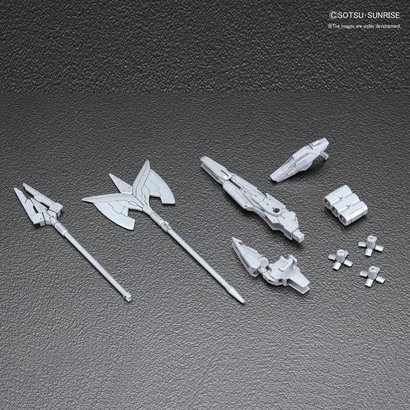 BANDAI MODEL KITS
219760 Ballistic Weapons "Gundam Build Fighters", Bandai HGBF 1/144
BAN219760
This is a Ballistic Weapon set for Gundam Build Fighters HGBF 1/144 scale by Bandai Hobby. ...
More information
Product description
Brand:

BANDAI MODEL KITS

EAN:

4549660197607

Article number:

BAN219760

Availability:

In stock
Release Date: Oct 2017
Build Fighters 1/144 High Grade
Weapons
Ballistic Weapons "Gundam Build Fighters", Bandai HGBF 1/144
 
A set of new weapons that can be used with Zeon or other mobile suits to create your own original weapon loadouts.  Includes a deployed and short version of the Beam Tomahawk, 3 funnels based on the HGUC Sazabi weapon loadout, bazooka, and small beam rifle.  


Runner x 2.