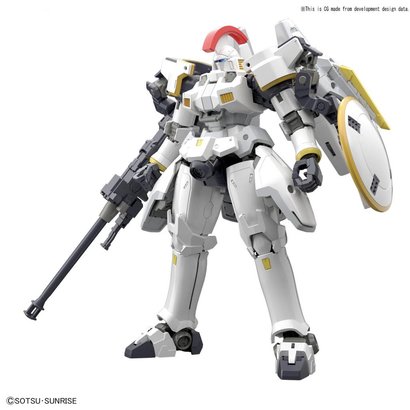 BANDAI MODEL KITS
225740 #28 Tallgeese (Ver. EW) "Gundam Wing: Endless Waltz", Bandai RG
BAN225740
Availability:

Out of stock

Delivery time:

Contact us for availability
This is a Bandai Hobby Tallgeese (Ver. EW) "Gundam Wing: Endless Waltz", Bandai Real Grade Plastic Model Kit. ...
More information
Product description
Brand:

BANDAI MODEL KITS

EAN:

4549660257400

Article number:

BAN225740

Availability:

Out of stock

Delivery time:

Contact us for availability
Date Expected: June 2018 - Please call in to Pre-Order no prepayment required.

Release Date Apr 2018
Bandai Hobby
Tallgeese (Ver. EW) "Gundam Wing: Endless Waltz", Bandai RG

Next to join the Real Grade series is the highly anticipated RG 1/144 Tallgeese EW! Unique to the RG line, the Tallgeese EW utilizes several gimmicks to emulate the heavy armor and thrusting power of the mobile suit as seen in the anime. The "Super Verniers", which provide the suit's "murderous acceleration" never had its internal structure fully exposed in the "Gundam Wing" anime, but is now given form making this an RG exclusive gimmick! The suit's complex structure due to being a smaller mobile suit, utilizes insert molding technology to allow for both dense details and easy assembly. Locking mechanisms in various joints of the kit allow the Tallgeese to use its massive Dober Gun, the suit's largest weapon, with one arm just like that in the anime! The Dober Gun also contains intense detailing such as a cartridge exchange, blowback gimmick and a grip that allows for even more freedom in articulation. Combine this kit with the RG 1/144 Wing Gundam EW (BAN194380) available now and create intense battle scenes! Set includes Dober Gun x1, Circle Shield x1, and Beam Saber x2. Runner x11. Realistic decals x1. Instruction manual x1.

Product size: Approx 6"
Package size: Approx 12.2x7.5x3.1 in