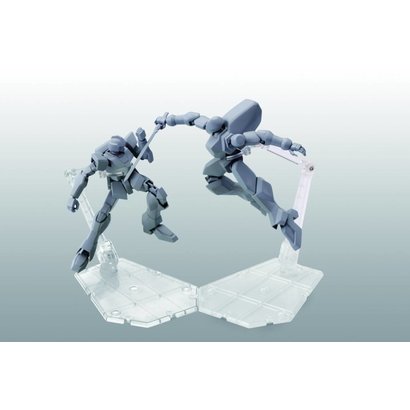 Tamashii Nations
BAS56788 Tamashii Stage Act. 5 for Mechanics, Stand Support (Clear), Bandai
BAS56788
Availability:

Out of stock
Tamashii Stage Act. 5 for Mechanics, Stand Support (Clear), Bandai ...
More information
Product description
Brand:

Tamashii Nations

EAN:

4573102567888

Article number:

BAS56788

Availability:

Out of stock
Estimated Delivery Month : June 2019
Display your robot figures in a fresh new way! Act Combinations allows you to pose multiple figures for re-creating battle scenes. Freely piece together the stage parts to create your ideal display stage. The set includes stand bases x 2, joints x 2, articulated support arms x 2, small support arms x 2, clips x 2, clip bases x 2, clip joints x 2.