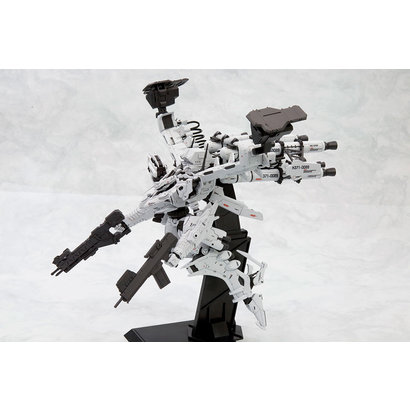 Kotobukiya (KBY)
VI061 ARMORED CORE WHITE GLINT & V.O. BSET MODEL KIT 1/72
KBYVI061
Availability:

Out of stock
This is a VI061 ARMORED CORE WHITE GLINT & V.O. BSET Plastic MODEL KIT by Kotobukiya ...
More information
Product description
Brand:

Kotobukiya (KBY)

EAN:

603259999745

Article number:

KBYVI061

Availability:

Out of stock
Code: KBYVI061
Release Date: AUG 2019
Series:  Software inc. / Armored Core
Item Size/Weight: Approx 400x330x125 mm
Manufacturer: Kotobukiya
Scale: 6.3" Approx Size
(REPRODUCTION)
WHITE GLINT CAN TRANSFORM INTO THE FLYING CONFIGURATION WITHOUT REMOVING ANY PARTS.
COMES WITH MULTIPLE WEAPON ACCESSORIES INCLUDING HAND GUNS , ROCKET LAUNCHER, MISSILE LAUNCHER, ENERGY CANON AND MORE!
BOOSTER COMES WITH CONNECTION PARTS AND IT CAN BE EQUIPPED TO OTHER MECHAS FROM THE AC SERIES.
BOOSTER IS SIMPLY MASSIVE!
WHITE GLINT HAS MORE THAN 350 PARTS AND 30 POINTS OF ARTICULATION. POLYCAPS ARE USED FOR ITS JOINTS, ALLOWING WIDE RANGE OF ACTION POSES.